The installation consist of 384 ATERSA A-400M GS photovoltaic solar panels on the roof of the school connected to 2 inverters that would supply the building with the generated energy or could take energy from the power grid in case of need or in case of having a excessed energy generation, would be possible to sell that energy. The solar panel would be put in 8 lines, 7 on the roof and 1 on the superior part of the facade, with 48 panels each. This installation would not have batteries because it would make the installation to be very expensive to install.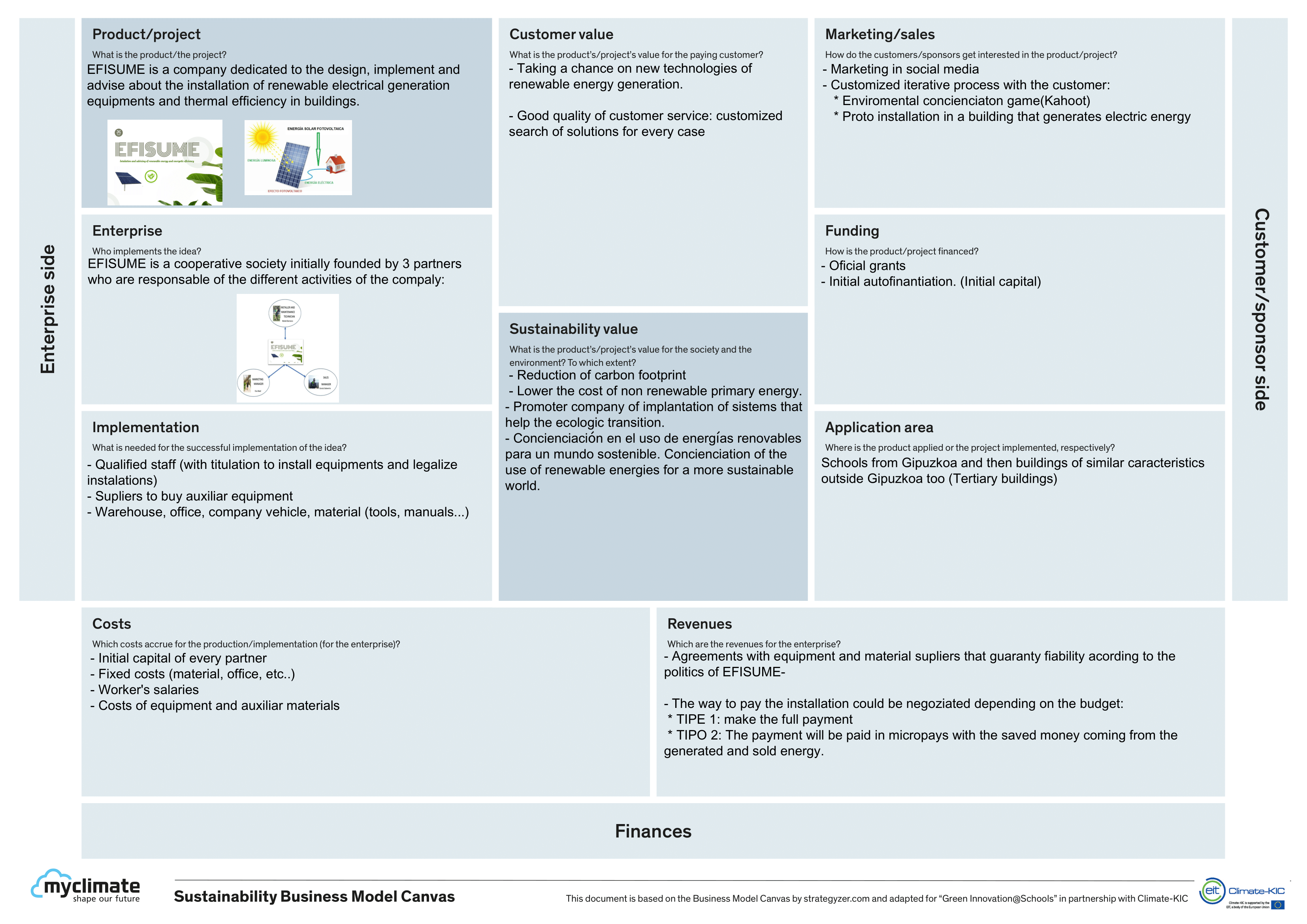 "Clear, dynamic and full on comprehensible data. Awesome."
"A well designed marketing strategy combined with a good structured presentation, that convinces through a detailed financing plan."
"We liked this project because it offers a sustainable solution, which generates great economic and energy savings and reduces CO2 Emissions. Besides that, it was presented in a very concise, clear and entertaining way."