The problem isn't always creating the energy. We have ways of producing energy in a green and a efficient way. But with creating power comes the problem of storing this power. You could use compressed air as a way of storing power. The electricity goes to a compressor that starts to compress the air in tanks under the building. Then when more electricity is needed the compressed air can be turned back into electricity.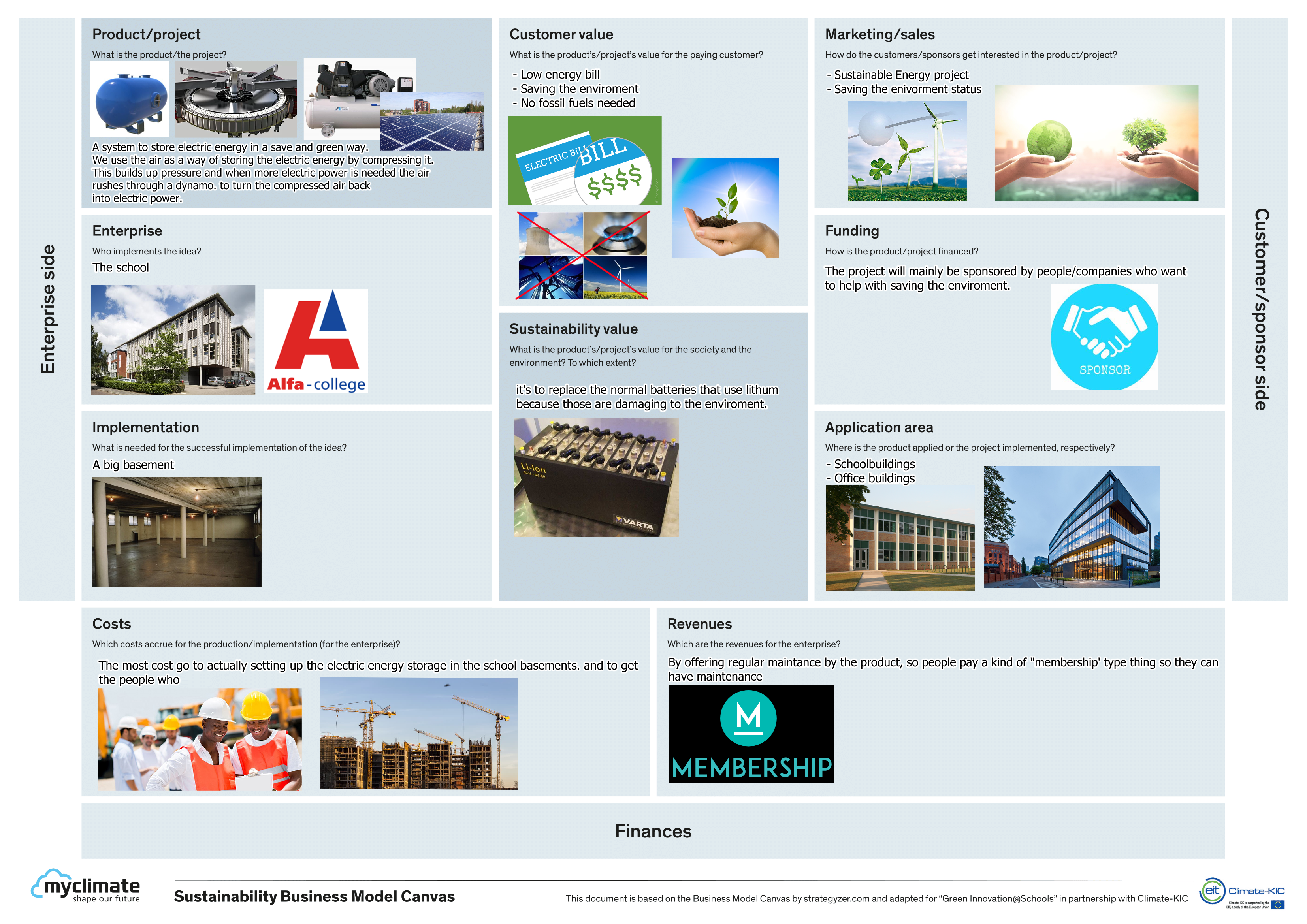 "Thanks for thinking out of the box."
"An innovative solution to avoid waste production, that convinces through a comprehensive project presentation."
"We chose this project because we found, that the use of compressed air as a battery solves the task in an innovative and enviromentally friendly way. The Project presentation was entlighting and easy to follow."